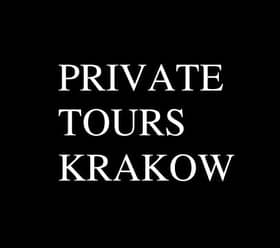 Passion, Knowledge, Flexibility and Travellers' Experience. We are Private Tours Krakow, VIP Tour Operator based in Krakow with long years' experience, highest quality, best awards and only 5* reviews. We are experts in organizing Luxury Tailor-Made Tours, VIP Experiences, Private Tours, and Group Tours all around Poland and Central Europe. We know best our extraordinary city, country and the region, and we would be happy to hear about Your expectations. Even last-minute requests we can handle very well! Each tour is unique because You are unique. We pride ourselves in arranging second to none Customised Tours to even most remote spots of our region according to our Clients Wishes. We are not just a tour, we are real experience designed especially for our unique Guests! And wherever You wish to travel, we will take You there with great care and will make Your experience unforgettable. Tours, Transfers, Hotels, Restaurants. Working closely with the best Hotel brands, Restaurants, and many other cultural institutions we can arrange high level Accommodation, Dining or Events for You. We can also fulfil any, even the most demanding request that You may have. We offer comfortable and flexible door-to-door Exclusive Transportation and Customized Transfers by modern and Elegant Vans, Luxurious Limousines, Cars and Coaches. Tours of different kind. Sense, Atmosphere and Understanding. Our difference is marked by a multitude of several factors, but if we were to narrow them down to only a few, we would say the following: We have the warm and friendly spirit we bring to the table when it comes to satisfying the most sublime wishes and interests of our Guests. We listen. We work with great passion we share for the destinations. By coming along with us, You don't take part in just any type of trip – You embark on a special and genuine experience in the company of passionate and professional Travel Experts of Poland and Central Europe. Reviews, Testimonials, Awards, Recognition. Our company has been recognised by several world's leading travel specialists such as the Luxury Travel Guide magazine. Each Year we have been awarded with the TripAdvisor's Certificate of Excellence. However, it's our Wonderful Guests' opinion that make us feel so proud. We hosted a great number of world-famous politicians, owners and representatives of biggest global companies, members of show business and artistic life, composers, musicians and their bands, producers, directors, actors, Hollywood stars... Each Person is always VIP for us. We have taken care of our private clients who came in research of their roots, assisting them with genealogical research, local visits as well as great sensitivity and discretion in finding the precious past. We would love to listen to Your Wishes, Ideas and Thoughts. Whatever You or Your clients wish for, we are ready. Every year we welcome more and more international visitors and we take great care of them. So, if you are looking for an outstanding service during Your stay in Poland, we are here for You. It will be a pleasure to share our Knowledge and Experience. Please contact Us with any questions that You may have.
Private Tours Krakow! offers tours and activities for these attractions:
Private Tours Krakow! offers tours and activities in these cities:
Things to do organized by Private Tours Krakow!