Quintana Roo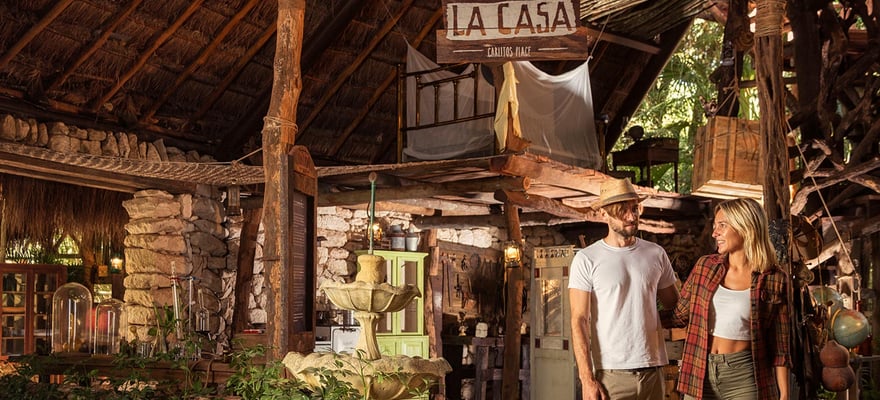 362 activities found
Activity ranking
Activities on the GetYourGuide marketplace are ranked by a combination of factors including popularity, diversity, availability, customer rating, cancellation rate, performance over time, and amount of revenue generated.
What people are saying about Quintana Roo
It's about 2hrs to Tulum from cancun it's an air conditioned coach with a toilet l, we had 10 people on the coach and when we got to Tulum we were then put into groups of english speaking so we did have quite a few people by the time we got into Tulum. Tulum itself is beautiful and it's quite small so it's easy to get around but you can't get to close to anything as it's all roped off. Our guide very knowledgeable and explained the history of tulum very well. you get to walk around the ruins for about half hour then you have to get back to the coach where you have lunch, aslong as you get your lunch ordered you can eat this on the coach to Coba. Coba is again stunning but it is a 2km walk from the entrance to get there there are bikes which you can hire and also locals will bike you up to the temple for a minimal fee. Unfortunately you cant climb the temple due to it needing restoring. The cenote is beautiful crystal clear waters there's 2 of them 1 is a cave the other is outside
Just a great experience. It's a short boat ride of about 45mins and food and drinks are supplied the whole way over. To swim with the dolphins is just an experience you have to do amazing animals and so intelligent. You do 2 activities in the water with the dolphins and a few more on the side where you can get really close and do some tricks kiss them etc. No cameras are allowed but you can purchase what they take and also the videos of the 2 in water activities, they take so many pictures so you will have some good ones to choose from or you can buy all of them (130 USD) but like I say there are lots of pictures taken and good quality. After the dolphin experience you can relax in the vip lounge have some drinks and buffet food. You can experience swimming with nurse sharks which I'd recommend also but you can't touch these I went with z rozz who was very good, takes your camera down to get your pictures. overall this is a must do
A great experience. The drive to Ek Balam is about 2 hrs but our guide Jesus told us about the mayan histories how to pronounce the words and was very knowledgeable so the drive didn't feel like 2hrs. Ek Balam is unbelievable. With the restoration that's been happening you can really see the architecture in its full beauty it is a huge area with little shade and being in the jungle it's very humid even early in the day. The cenote is about half hour away buffet lunch and drinks was very good and then Jesus took us through the mayan village and you can try mayan chocolate and chewing gum. The drive to Valladolid is again about half hour, you spend about 45mins there which is enough time to see everything locally. I really would recommend this experience it is a long day alot of walking but being able to get up close and personal, climb the temple and with Jesus' knowledge it really is a must do
We had an outstanding experience and highly recommend this tour. Felipe was an excellent guide, really well prepared and making you sure you got context to all the visited sites and experiences. With him we had a great tour of Chichen Itza, moved on to an excellent lunch in Valladolid and then went to what is probably the highlight of the tour (not small considering you previously visited Chichen Itza) with the visit to a off the beaten path community-run cenote, where you can have an authentic experience and give back to the local community.
I was solo and mr apolina was pretty cool chill tour was an experience i recommend it just wear sun lotion lolol just a little the sun was out Def an experience of a like time all the explaining about civilization and everything was pretty cool something they will never show you in school or anywhere else def an awesome tour guide experience