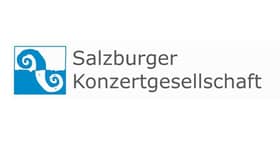 Salzburger Konzertgesellschaft m.b.H.
This activity provider is a trader on the GetYourGuide marketplace
Legal notice
Legal company name

Salzburger Konzertgesellschaft mbH

Registered address

Bucklreuthstraße 3a 5020 Salzburg Österreich

VAT registration number

ATU62373005
Contact details
GetYourGuide answers all contacts on behalf of the activity provider
About the activity provider
Die Salzburger Konzertgesellschaft ist der größte Konzertveranstalter in Salzburg und betreibt die Schlosskonzerte Mirabell, das Mozart Dinner Concert im Stiftskulinarium St. Peter und die Konzerte in der Karlskirche Wien. Hinzu kommen zahlreiche Sonderkonzerte im In- und Ausland. Eine rege Künstlervermittlung, die Entwicklung kulturtouristischer Konzepte und das eigene CD-Label Atlantis resurrexit runden unser Anbot ab.
Salzburger Konzertgesellschaft m.b.H. offers tours and activities for these attractions:
Things to do organized by Salzburger Konzertgesellschaft m.b.H.