Popular Tickets in The Met Cloisters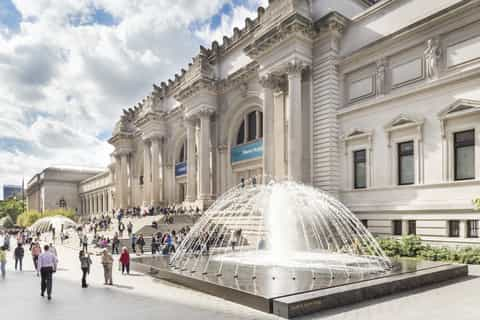 Entry ticket
Family friendly
NYC: Metropolitan Museum of Art Entry Ticket
Free cancellation
Change of plans? No problem. Cancel up to 24 hours before your activity starts for a full refund.
Top Attractions in New York City
Things to Do in New York City
What people are saying about The Met Cloisters
Huge museum. We were probably there for 3 hours and didn't get to see everything. My fiancé bought a piece of artwork from Central Park prior to going there and you CANNOT bring in any artwork to the museum. We had to drop it off at the hotel which was kind of irritating but it is what it is and I'm sure they have their reasons for that. I highly recommend using this app because like every other tourist attraction in NY there will be a massive line.
You cannot go to ticket counter or kiosk, there is a separate area called advanced tickets where you must go to change mobil ticket to printed out sticker that must be worn. I stood in two lines wasting precious time before I finally got to the right area.
Quick and easy. I got my ticket while walking in the line to get into the museum. You cannot retrieve your ticket from the kiosk machine. Go to the support desk near the African/Asian section on the right side once you entered the main lobby.
App ordering couldn't have been easier. There was virtually no line at the 81st Street entrance; going to the ticket table as directed had no line. This was as great a "skip the line" experience could be.
Once there, getting the actual ticket to enter was a bit confusing. The person allowing entrance wasn't all that friendly or helpful. The person who helped us get the tickets was great extremely friendly